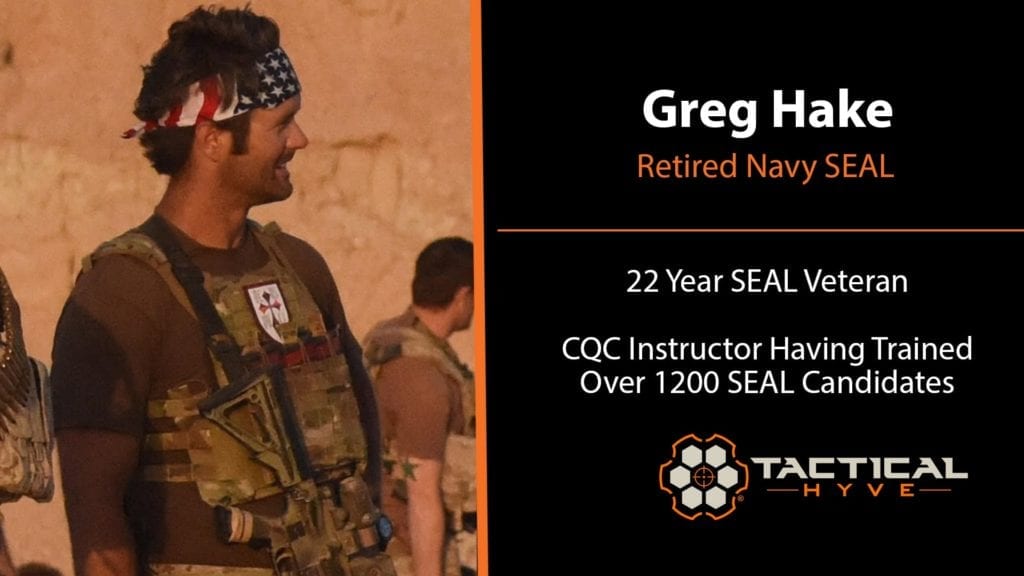 Greg (BUD/S 236) recently completed 22 years of military service, 18 of those in Naval Special Warfare (NSW). He completed multiple operational SEAL tours of duty to the CENTCOM and PACOM theaters.
He completed two training tours; one as the SEAL Qualification Training (SQT) Leading Petty Officer (LPO) for Close Quarter Combat (CQC) training portion of the pipeline, and one as the Leading Chief Petty Officer (LCPO) training the west coast based sea teams in Maritime Assaults.
Greg now holds a civilian contractor position within his former community mentoring tactical leadership. He is also active in the Leadership development and Mentorship realms outside the military.
Additional Qualifications:
Instructor Qualification Course
NSW Sniper
NSW JTAC
NSW Communications
NSW Range Safety Officer (Various Qualifications)
Static Line Jump Master (SLJM)
Helicopter Rope Suspension Trainer-Instructor (HRST-I)
Free Fall Jump Master (FFJM)
Emergency Medical Technician (EMT) Basic
NSW Advanced Special Operations Techniques (ASOT
Various other schools, courses, and qualifications.
We're happy to have Greg as a resident Subject Matter Expert at the Hyve.
Greg regularly visits our forums. Make sure to visit and register to get guidance from Greg!